PLEASE INQUIRE FOR MORE DETAILS!!

Caring for our Community's Pets and their People since 1996
We make every pet feel right at home. We're also a member of the American Association of Feline Practitioners meaning cats and their families can feel safe and secure with us. Additionally, as an AAHA-accredited hospital, Fear Free Certified and Cat Friendly Certified Practice, you can trust in our high level of veterinary care. We've been serving pets from Roanoke, Salem, Montgomery, Botetourt and Craig County since 1996. Come visit Hanging Rock Animal Hospital and experience our unique brand of veterinary (and people!) care.
Our Veterinary Services Mix Traditional and Holistic Medicine
At our animal hospital, we pride ourselves on being the kind of place where you feel at home. Where comfort and security are backed by years of experience in veterinary medicine, so you know your pet is in good hands. Our Fear Free Certified staff use gentle handling techniques and are knowledgeable about animal behavior.
Who We Are
Dental Services
Dental disease can affect other organs in the body: If these problems aren't caught and treated quickly enough, they can result in serious illness.
Learn More
Meet Our Veterinary Team in Roanoke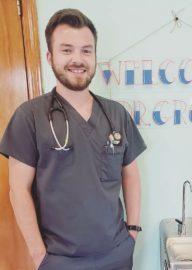 Dr. Zach Groff
Veterinarian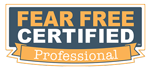 Preventative Care
Your pet's health depends on a number of factors, many of which we can't control because a lot of it falls to you! Your pet's preventive care starts at home with good housing, appropriate nutrition and keeping them safe from worldly dangers.
Learn More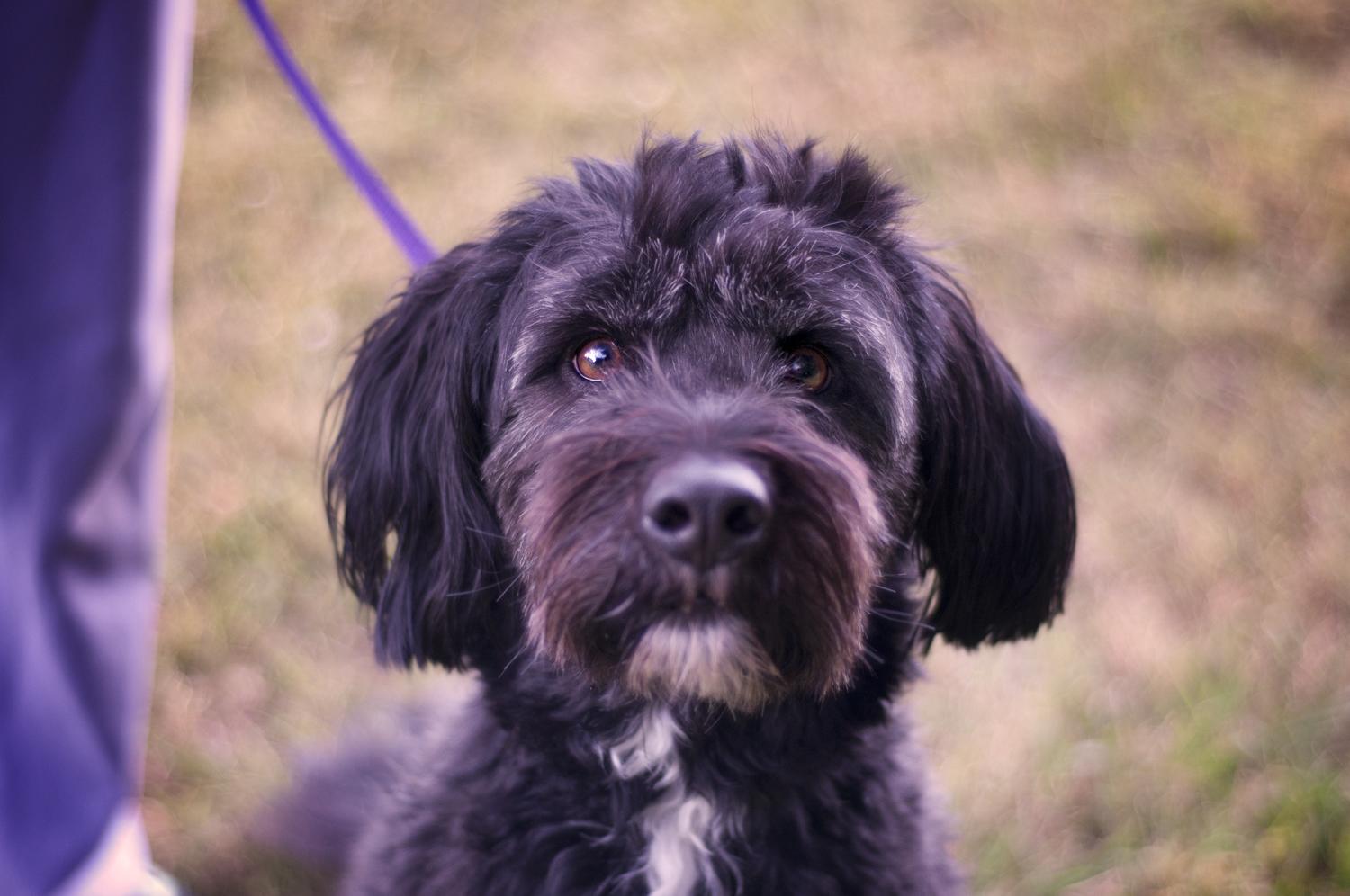 "We absolutely LOVE HRAH. With Dr. Todd's help, we kept our first baby girl 5 years longer than we ever thought possible through his expertise and guidance with a holistic approach. Dr. Todd truly takes time to connect with his patients and their families as long as necessary to diagnose and support."

Kim Spradlin
"Dr. Todd and the staff at Hanging Rock are simply wonderful. They are specially trained to work with dogs that don't love the vet. Our dog, Lucy, is not a huge fan of going to the vet and they worked wonders with her. They were able to meet us with Lucy outside to make Lucy feel more comfortable. They also performed as much of the exam and procedure as they could outside. Lucy received Prolotherapy for a damaged cruciate ligament. Lucy had a surgery on this same injury (same leg) a couple years prior to this and there were still some artificial pieces in there from that. Dr. Todd was able to take some of that out! She made a full recovery from this procedure and is doing great. We are so grateful to Hanging Rock animal hospital!!!"

Kate Shimpock
"Everybody is great... from front desk to techs to doctors. Shout out to Dr. Todd who takes great care of our chow chows. Thanks a bunch to HRAH!"

Carol Kapsalakis
"I have had wonderful experience with Hanging Rock Animal Hospital, they are very kind and understanding. Have had two animals taken there and the care was tremendously great and treated us both very well. Thank you so much"

Melly Stanley
"When we moved to Virginia, we left behind a great vet. I never thought we'd find a vet as good, but we did at Hanging Rock! They've been caring for our dog for over 1.5 years now, and she is medically difficult (with multiple issues) and not the best patient. The vets (Dr. Honeycutt and Dr. Snuffer) and all the staff at Hanging Rock are kind and just so amazing. I can't recommend them enough."

Lisa Warden
"We cannot sing the praises of Dr. Todd and the rest of the Hanging Rock Staff highly enough! He was the only vet (after trying an endless string of them looking for answers) who took a genuine, curious interest in our pup's unusual set of symptoms and through research and testing came to an eventual diagnosis. He cared for our Chester all the way to his final breath and was such an encouragement and support to us along the way as well. Now our two current Bichons are under his care and though we drive over an hour to get to Salem, we wouldn't dream of switching practices!"

Kristin D
"I love Hanging Rock! I have two mini Dachshunds and trust me, they have their health issues. Hanging Rock has saved my oldest dog 2 times, and I mean quite literally took a sick and dying dog and got her back to 110% in almost no time at all. They recommend only what is needed and will even draw up an estimate before they begin treatment. The staff is so caring and compassionate, and make me feel like family as they remember both my dogs names. I will always take my babies to Hanging Rock! ❤️❤️"

Emilee Hill
"I can't say enough great things about the HRAH staff. They are always so patient with my nervous girl, and have been giving me great advice on how to make her more comfortable as she ages. They take their time with us and always give my pup time to warm up to them before giving her her vaccines. Their Senior Care Package is the absolute best—very reasonably priced and includes all the bloodwork, vaccines, and exams a doggo could need in a year!"

Catherine Tedder
"I always have a positive experience; front staff is amazing and so friendly. They always answer all my questions, if they don't know the answer; I always receive a call back with the answer to my question. My son and I both have senior dogs. I have no doubt they would not still be with us, if it weren't for the Veterinarians at Hanging Rock. They look for the root cause, and treat the underlying issues, instead of treating the symptoms when they become ill, which in doubt has saved me several emergency visits. It is a 2 hour round trip for my son and I; it is totally worth the extra time and travel for the health of our dogs."

Becky Sorrells
"No one would see our Simon, a pit terrier because of his dislike of people. Through a referral from a trusted friend I found my forever Vet! Grateful that you guys were willing and accommodating and on an emergency basis.
We were blessed with a great staff, and Dr. Honeycutt was so patient with a worried mama and crazy pup. Lauren and Dr. Honeycutt sat on the floor with Simon and I and tended to his swollen snout, thru his muzzle! They all are fantastic and kind, moreover extremely thorough. I'm extremely thankful for them. I highly recommend them for all of you pet needs."

Diana Starz Lombardo
"Hanging Rock Animal Hospital is the BEST in the Roanoke Valley. Dr. Honeycutt and "Dr. Todd" are knowledgeable amazing vets. Their entire staff are caring compassionate people who take their time to know all of the animals and humans that walk through their door. I would and have recommended Hanging Rock Animal Hospital to everyone."

Sondra Stamper
"I love Hanging Rock Animal Hospital. When I had to put my beloved Craigyboy down, Dr. Honeycutt even came and sat outside in the sun with us for at least 15 minutes. She told Craig what a good dog he has been and then gently put him to sleep. Her compassion helped me a lot that day. I now bring my elderly rescue dog, Maple, there. Dr. Honeycutt scolded me for allowing her to get so fat, but I am glad she is a professional and tells it like it is. I have been with this vet's office for 20 years, and I always appreciate them."

Carrie Baldacci
"We've gone from 3 cats down to 1 now. All have been expertly taken care of at Hanging Rock. We would never take our animals to any other veterinarian service. We highly recommend them!!!!"

Jo Anne Goad
"We saw Dr Groff for the first time today. He is exceptionally nice and was so gentle and focused on Squirt's needs. So patient and kind. Thank you for another top notch experience!"

Jen Divers
"I brought both my dogs in today to establish care and was very happy with the service we received. Dr. Honeycutt and the tech were awesome and made my nervous dogs feel comfortable by doing the entire exam on the floor with them. It was also easy to make an appointment and the communication via the portal makes it even easier!"

Hannah
"I love that Dr Groff spends time with me and my dog and answers lots of questions. The appointment doesn't feel rushed and he genuinely cares.
I like that HRAH has same day appointments incase I have an immediate problem with my dog."

Jess Miller
"Take a lot of my senior dogs there - the staff is wonderfully supportive of my sanctuary and caring for my old ones!"

Melinda Simpson
"Long-time patient since the very beginning. Never disappointed. Caring, empathetic veterinarians; competent and friendly staff. Multiple modes of treatment, from traditional to homeopathic/holistic and everything in between. Have never contemplated going elsewhere."

Laurie Zirkle
"Excellent staff, very caring and quick to respond.
Each vet is so caring and completely "hands on". Vast knowledge of all breeds and very personal in treatments. I especially love the return calls for updates.
I simply feel so confident in every staff member at Hanging Rock, truly the best care in the Valley."

Lyndall Hoback
"Absolute best vet in the world. Everyone on the staff is always so happy to see my baby boy, Bucket and he feels so loved and welcomed there. They have put up with this scared anxious mama many times and they always do it with a smile on their face. We love them!"

Donna Marrs
"Love the staff at Hanging Rock Animal Hospital! They have taken care of my cats and dogs for many years, always with love and concern. I am grateful that I have such a caring place to take my pets when needed."

Luisa Perkins
"Hanging Rock animal hospital cares for my animals and looks to help whatever way is best for them. I have been seeing them for years and would not go any other place. Thank you so much for everything!!"

Debbie Davis
"If there was 10 stars, I would give Hanging Rock Vet all of them! From the front desk- all the girls are super nice and helpful, to the Dr.'s. By the way...Dr. Todd is AWESOME!! I have 1 dog super friendly , Luna,who likes to make sure she sees every staff member upon arrival to my other dog who doesn't care too much for other dogs and isn't a fan of vet visits. But staff knows how to win him over! Cream cheese mat for Cooper upon arrival 👌. Awesome vet! Glad I was referred here 3 years ago when I moved to Roanoke. Thanks guys!"

Teresa Gorman
"I travel the extra miles to bring my beloved pets to Hanging Rock Animal Hospital. Not only is the care excellent, but I get the sense that they really care personally about my pets----I remember how Dr. Todd would always kiss my dear MinPin, Pisch, on the head when he was done examining her. He helped her live a happy healthy life until she was 18!"

Laura Pole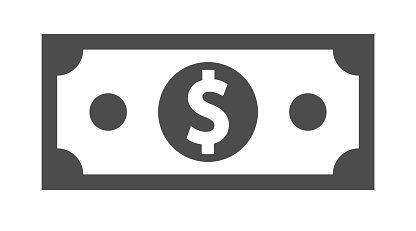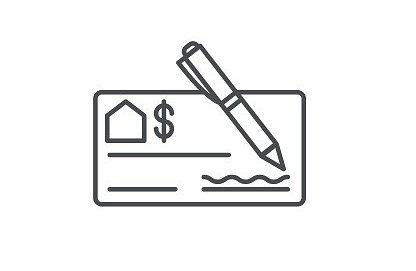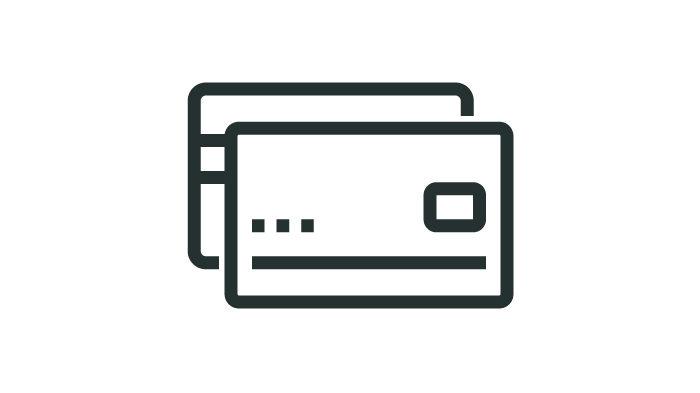 Hours
Monday – Friday*:
8:00 am – 6:00 pm
Saturday:
8:00 am – 4:00 pm
Sunday:
Closed
*Closed from 12:00 pm – 1:30 pm every 1st and 3rd Thursday of each month for staff development

Holiday Closures
*Close at noon on Christmas Eve and New Year's Eve
*Closed on Christmas and New Year's Day
*Office Closed: Memorial Day, 4th of July, Labor Day and Thanksgiving Day